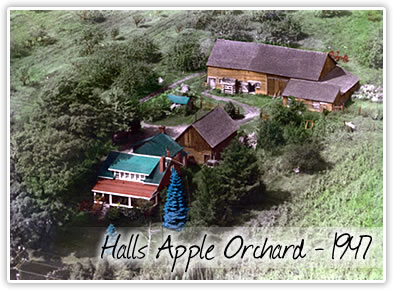 In 1947 Melville Hall, his wife Emily and their 19 year-old son Kyle moved from the city of Montreal, Quebec to what is now known as Halls. 120 acres in size, the farm was originally a mixed facility, but after several years of hard work, and determination, Kyle built a controlled atmosphere storage room, the first of its kind in the area and decided to focus on apple.
The farm grew throughout the 60's and 70's with Dominion Stores as their main customer. The farm also grew in family, with Kyle's son Chris joining the family business in 1981. Things took a turn for the worst around 1985 when a devastating freeze wiped out over half of the orchard. This disaster forced the family to change its business model to survive the unexpected challenge. Through a greater emphasis on the retail market, the business bounced back and by the mid 90's the Hall family was back in full production with a thriving customer base.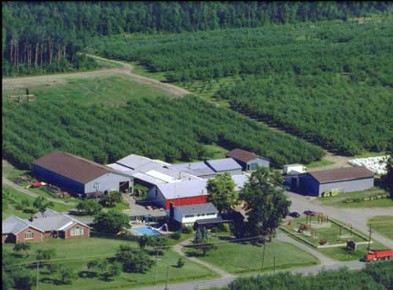 In 1997, Chris and his wife Kim bought the farm from Kyle and started to focus their efforts on the retail store, known as Hall's Apple Market. They introduced "pick your own" in 1998 and have been expanding the market several times to meet the growing demand. They have also developed a great following in Kingston, Ottawa and the surrounding areas by attending over 10 weekly local farmer's markets. Chris and Kim are now juggling 4 kids, along with 80 acres of farm, and a store that carries a lot more than just apples.
Halls Apple Market
2930 2nd Concession Road
Brockville, Ontario
613-342-6320